April 28, 2012 – for all orders delivered, or gift cards purchased (until midnight), that day!
Orders for delivery must be received by April 25, 2012 – Bullhead City to Kingman area (Arizona). If you have questions or need help with an order for delivery, please contact Mariann and she will put you in touch with Mitch the Schwan's guy.
What you need to know:
Campaign ID 38893
Last Chance Ranch Sanctuary
April 28, 2012
Bullhead City, AZ 86442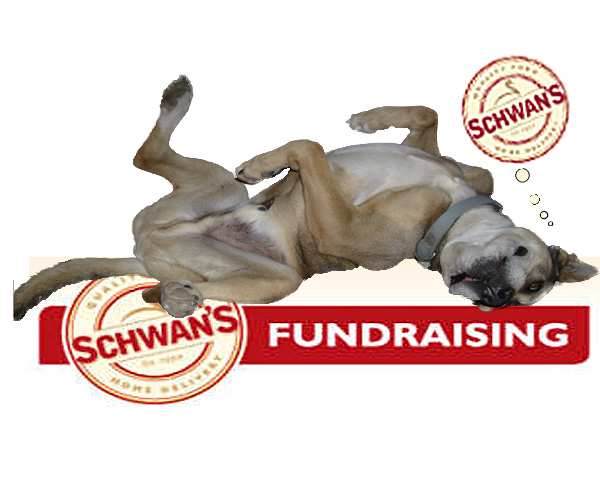 Three ways to order:
Go Online

Go to www.schwansfundraising.com and click on Place an Order Online. Use our campaign ID of 38893 to fill out the online order form.

By Phone

Call 888‐SCHWANS to place an order. Make sure to have event information and product codes ready.

Paper Forms

Coordinate with your local Schwan's Home Service representative to collect and submit paper forms.
How can people who do not live in the area or who happen to be out of town the day of the event support the fundraiser?
You can visit www.schwans.com or call 888‐SCHWANS to order Schwan's™ Gift Cards, even on the the day of the event, which are mailed directly to the you, unless specified otherwise. Gift Card sales will be added to product sales to determine the donation amount due to our organization.
How to place a Gift Card order:
Go Online!
Visit www.schwans.com and follow the steps below to place your order.
Click on the Gift Cards link
Select the cards and quantities you wish to purchase and include a personal message.
Select recipient and shipping address.
Enter our campaign ID 38893 for the fundraiser on the payment and billing screen, then click find to verify the campaign ID and tie the purchase to the fundraiser.
Call 888-SCHWANS
Inform the representative that you would like to purchase a gift card for a fundraiser, and provide them with our campaign ID 38893 for the event. Gift cards will be mailed to the address of your choice.