September 2012 update
Help us keep him well-fed and looking good!
---
Pathos' story:
This magnificent survivor came to the Last Chance Ranch Sanctuary weighing only 360 pounds, at the age of 2 1/2 years.
Before:
He was covered from head to toe with lice, and had open sores from dehydration.  He was anemic.  Neglected from the get-go, his excrement was filled with sand. In fact, the sand may have saved his life, simply because his intestines were not able to twist. Can you imagine, 100 pounds of sand? There weren't even any particles of food in it!
Look how much he improved in only 6 months!
His winter coat grew in, and his ribs began to fill out.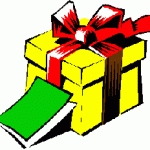 Care Package Wish List
I'm no Mr. Ed, but I'd like to tell you about a few things I could use. Not everyone is comfortable sponsoring or donating, but maybe you'd like to send me a care package (gently used items are fine), so here's my list: brushes, poop rake, halter, hoof picks, 10-foot cotton lead rope, hypoallergenic horse shampoo, horse wormers, psyllium, jolly balls, horse toys, carrots & apples & grapes, crimped oats, Equine Senior, and hay (can be arranged for through our feed store). If you really want to spoil us, we could use more horse panels. Please send to: Pathos, c/o Last Chance Ranch Sanctuary, PO Box 6763, Kingman, AZ 86402.  Thank you!