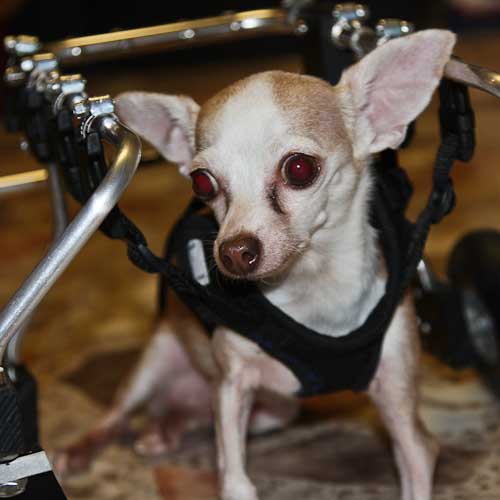 Welcome! We're very glad to see you!
Ginger says, "We couldn't do the work we do without the support of generous donors like you. Your donation makes a world of difference. Thank you so much!"
Rest assured, we will never sell or share your information. All donations are tax-deductible, and are used for veterinary care, supplies, and food for Our Gang.
All credit card transactions are processed by PayPal. You may use your Visa, MasterCard, American Express, or Discover card, and you do NOT have to have a PayPal account. If you do have one, you may elect to transfer funds from it, or bypass it for a credit card transaction. Just click the Continue link on the PayPal screen.
---
If you would rather send a check donation, please use the form and address below.
The Last Chance Ranch Sanctuary
P.O. Box 6763
Kingman, AZ 86402
Become an Angel Sponsor
If you would like to sponsor a specific animal please click on the Sponsor Me button found on their individual page.
We truly appreciate Angel Sponsors for our general fund. There is no specific amount required, however it is a monthly recurring subscription through PayPal which you may cancel at any time.

Our current General Angel Sponsors are:
B. Beals, M. Tindell, D. & G. Lara, D. Blum, V. Radivojevic, C. Wright, J. Legg, J. Siemens, S. Jontez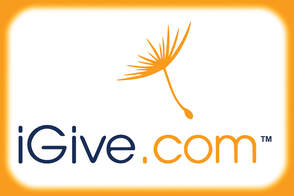 Turn your online shopping and searching into much-needed donations!
With iGive, it's easy!
http://www.iGive.com/LastChanceRanchSanctuary
Your every purchase helps the animals!
More tips:
Use iGive every time you shop – download the iGive button or iGive toolbar.
Purchase gift cards online through iGive, then give as gifts or use them yourself at "real" stores.
Do you purchase supplies for your office, group, church? Do it via iGive!
Help more – send our link to your friends and family – we get $5 for each person who joins, and even more when they shop.

When you purchase from Amazon.com via the link or search box below, Last Chance Ranch Sanctuary receives a portion of the proceeds!
Shop Amazon to help Last Chance Ranch Sanctuary
Start here, or use Amazon Smile and select Last Chance Ranch Sanctuary – help the animals at no cost to you!

And don't forget to check out our Amazon Wish List. if you'd like to buy some much-needed supplies for the animals at the Sanctuary!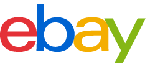 Too much stuff cluttering your home? Consider hosting a garage sale to benefit us, or selling your items on Craigslist or eBay and donating some or all of the proceeds.
Here's some "how-to" regarding eBay. When you list an item on eBay, select the option to participate in eBay Giving Works. To find us, click on "Select another nonprofit you love" and enter "Last Chance Ranch Sanctuary" in the nonprofit name or keyword field. The website will conduct a search and come up with our group, we are non-profit ID 56344. Select us and enter the percentage of the sale price you wish to donate. Once your item sells, the donations administrator collects the funds and forwards them to us. You don't have to do anything further. eBay credits you for the listing and final value fees. However, PayPal still deducts their fees if you have a business account. For more information, go to http://www.ebaygivingworks.com/.
We've found that eBay is particularly good for items too nice to donate to Goodwill or Salvation Army. It doesn't matter where you live – we can do the listings for you! We'll need good photos, and once the item sells, we'll send you a pre-paid shipping label so you can mail it to the buyer. Contact us and we'll get you started!