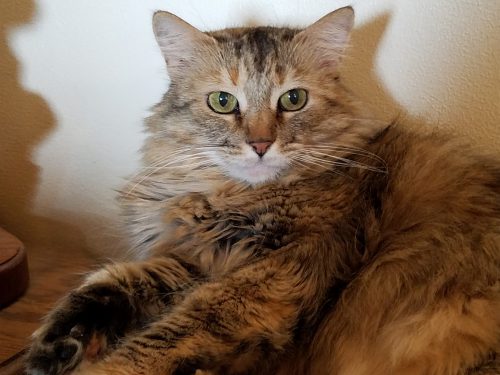 Sponsored by: Won't you sponsor me?
I received a call from the True Value warehouse here in Kingman about a feral cat who had a litter of kittens. Sadly, a couple of the kittens did not survive due to the heavy equipment. It took a couple of weeks to catch her and the remaining kittens.
The three kittens stayed here until they were weaned, fixed, and then adopted. However, Idggy found her home with us.
Since then, she has really settled in. Idggy loves her new family, especially the dogs, or anybody who's willing to sit or lay on her, or squeeze, kiss, or lick her!