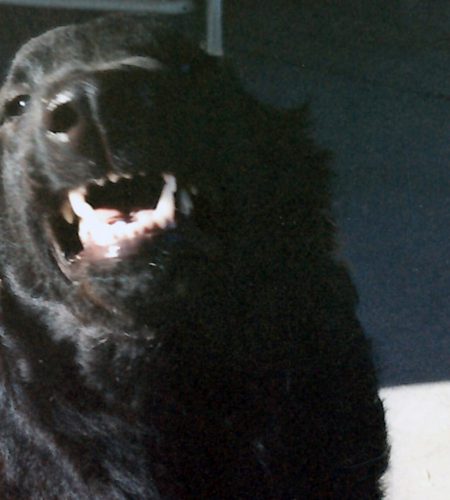 Tyrone was 4 months old when I got him. He was stuck in the middle of a busy intersection at 5:00 in the morning. Nobody would stop until I drove my truck in the intersection, stopped, opened the door, and grabbed him. I drove around for awhile until I could find an animal hospital that was open.
Tyrone was weak, under nourished, and severely dehydrated. I don't know how long he was running the streets and desert, or if he was born out there. I don't know how he survived at four months old, but when he barfed in my truck it was nothing but weeds and bugs.
Tyrone turned out to be an awesome dog and one of the most loving.
I had Tyrone for 17 years.