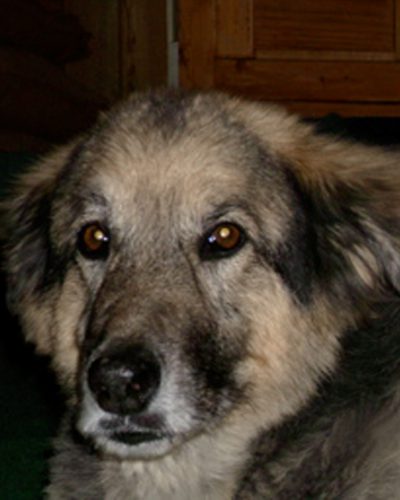 In April, 1997, Jake found us! I had just moved here in March and was still working part time in Vegas. When I got home, Blue was making a ruckus in the barn. She had a young dog in the stall with her with a wet head. I don't know how long he was in there for, but she just kept licking him. LOL!
Jake was about a year old when he arrived. He was easy going for such a young dog and got along with everybody!
About five years later, Jake started having seizures, about one or two a year. Then once every couple of weeks. I took him to a couple of vets who ran different tests but no one could ever find the reason why. Another year went by and the seizures started to back off to about once a year again. Since then we just learned to live with them. I would hold him and let him know it was okay.
Update:
One month after my mom passed away, I lost Jake. He had a massive stroke. Jake was a little over 14 years old.