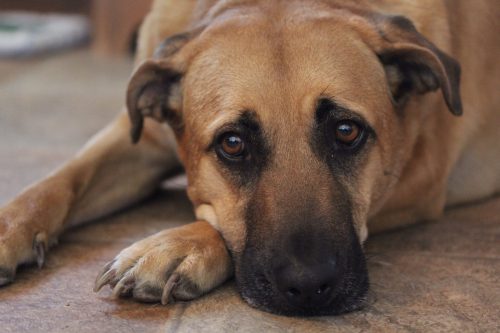 Angel Sponsor: Catherine Ritlaw
Maggie is our newest dog and she's getting settled in. She was originally from Kentucky, dumped by her owner, and ended up in two different kill shelters. Then she was taken in by a sanctuary where she lived for four years. When they were no longer able to care for her there, they made arrangements to transfer her to us. Maggie is now seven years old, has a thyroid problem, and a lot fears. We're giving her plenty of time to get adjusted.
Maggie has settled in nicely. She is loving her freedom, new family, and especially Macy (her mini-me), who follows her everywhere!
Update:
Maggie has been with for a few years now and, we're sorry to say, she's had a stroke. She is recovering nicely and hopefully will be back to normal soon. Maggie also has a sizable heart murmur, which we're keeping a close eye on.