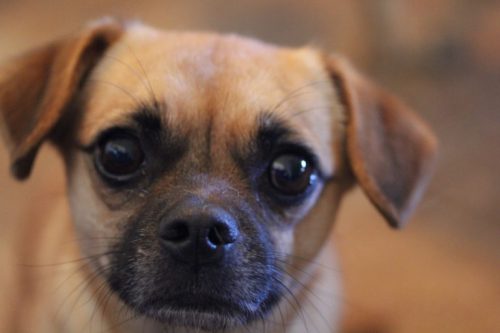 Sponsored by: J. Mitchell, J. Letcher
Macy came to us in early December, 2014. As far as we know, Macy was hit by a car five or six months prior and nothing was done to help her. Her pelvis was broken in four places, the lower part of her back was broken, and she had horrific sores on her legs from dragging them, due to a pinched nerve in her spine. Macy has very little feeling in her legs but, at times, she can wag her tail. Macy's bones can't be repaired without the risk of severing the spinal cord.
Update:
Macy is now living the life with all the new brothers and sisters she can handle. And a wheelchair was donated for her! Learning from the best teacher ever, Hendrix, Macy now gets around without a problem in the world!
If you are interested in sponsoring Macy, your donation will help keep her in leg wraps, medications, and provide for future vet bills to always keep her comfortable and pain free.
Update:
Macy has been with us for a little over six years now and still wakes up just as excited as the day before!