The Last Chance Ranch Sanctuary is a home for special needs, abandoned, hurt and needy animals. Those animals that truly have nowhere else to go, that are down to their last chance.  It is also my home in northern Arizona – I have been taking animals in most of my life, and always wanted to do more.
Now, here comes my "Chance"
I bought 40 acres in 1996 and have put all my efforts into creating a place for any animal who needs special attention. Once these animals are accepted here, they stay forever to live out their lives happy and healthy!
In order for us to continue providing the proper care for these wonderful animals, we need your help.
Right now our goal is to become self-sustaining and be able to provide food, supplies, and vet care for all of Our Gang.  Later, we hope to add more shelters and habitats, hire animal care staff, and begin to expand what we can offer our residents.
---
The 2014 Summer Matching Funds Challenge has ended, and we can't thank you enough!
You can help us earn $3,000! Thanks to a matching grant from a small group of donors, your donation will be matched penny for penny to up $3,000, from now through Labor Day. (Checks and donations will continue to count towards the grand total through September 15th)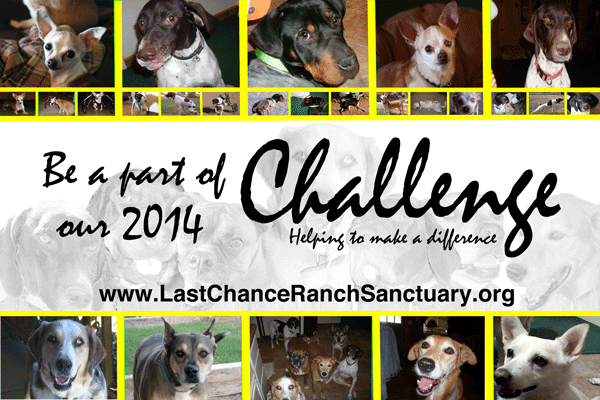 Help us make it through the long, hot, dry summer. Although there are typically fewer donations coming in during the summer, the animals still need to eat, have their medications, get vet care. Now you can help and make your money go twice as far!

Donate now! Whether you are able to give $5 or $500, the animals thank you!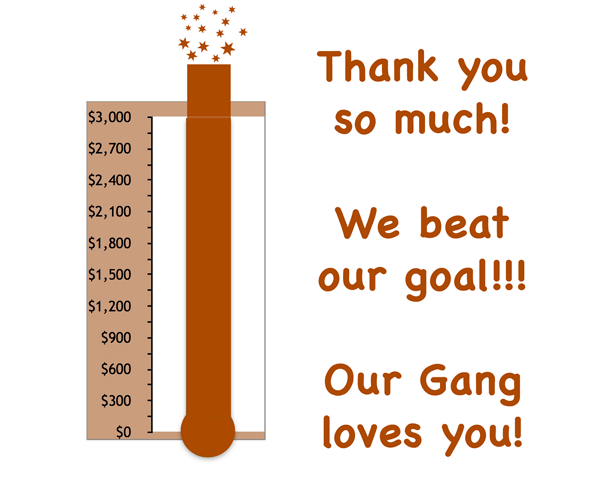 Update 9-5-14: $5195
We are overwhelmed by your generosity. Thanks to you, we have exceeded our goal. And an anonymous donor has kicked in an extra $1,000 for the match, so $4,000 will be matched!
Thank you so much!
---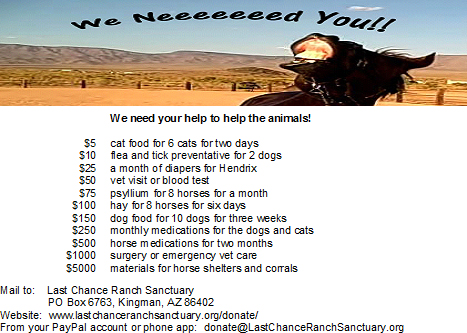 Your donation will make a world of difference!
Contributions by check or credit card are always appreciated!
In addition, here is a list of what we need:
Horses:
Dogs:

crimped oats
equine senior
horse wormers
vet wraps

Gravy Train Dry Food
Pedigree canned food
dog wormers

Cats:
Other items:

Purina dry food
canned food

dog beds and bowls
rabbit chow
water troughs
If you have these items to donate, please contact us to arrange delivery.  If you prefer to purchase these items on our behalf, please contact Tractor Supply at 3136 A Stockton Hill Road, Kingman, AZ 86401, phone:  928-753-1503.
If you prefer to donate directly to our vet, please contact Cerbat Cliffs Animal Hospital (928) 757-8855 and indicate that your donation is on behalf of the Last Chance Ranch Sanctuary – Annie Burson.
Thank You!
---