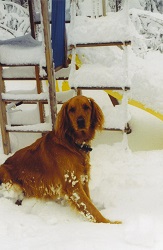 Among the many things you might be thankful for this Thanksgiving, consider your pet! Here are a few reasons why you might want to give thanks for your dog or cat:
They're funny. Dogs and cats can always find ways to make us laugh, even in our worst of moods.
They keep us active. A dog is a great reason to get outside and go for a hike, play ball, or run around the yard.
They keep us company. When all is said and done, your dog or cat will snuggle up to you on the couch at the end of the day.
Unconditional love. Even when things in your life may be at their worst, you can feel like your pet loves having you around.
HAPPY THANKSGIVING!
Sources:
http://www.adoptapet.com/blog/top-10-reasons-to-be-grateful-for-pets-this-thanksgiving/