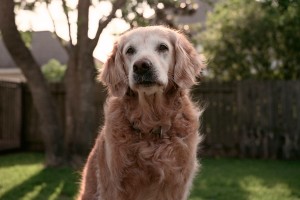 Bretagne, the last surviving search dog that worked Ground Zero after the World Trade Center attacks on September 11, 2001, is up for the American Humane Association's Hero Dog Award.
Bretagne and her owner were part of the Texas Task Force 1, whose mission was to find survivors in the towers' wreckage and comfort people on the scene. In the years since Bretagne has been on the scene after natural disasters including Hurricane Katrina, Rita, and Ivan.
Bretagne, now 15 years old works at a Texas elementary school with children with special needs. This sweet girl helps first graders who are learning to read aloud.
Vote for Bretagne here: http://www.herodogawards.org/vote/