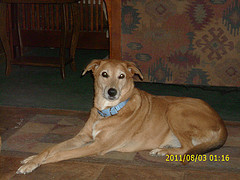 A K-9 unit is formed by an officer and a canine. The most common breeds used by police officers worldwide are German Shepherds, Belgian Malinois and Dutch Shepherds.
Selection
The majority of dogs are male and are often left unneutered in order to preserve their natural aggression. Eligible dogs must have a hunting drive, the liking for chasing moving objects and comfortable in most all environments. To learn more visit this website.
Police dogs come from a wide variety of sources, however many police departments have become aware of the importance of employing a dog that has been specifically bred and raised for police work. A small amount of the American canine population are apt for training as police dogs.
Dogs originating from Europe often have the upper hand, since Europe has high breeding standards. European dogs are measured against a core set of physical attributes and are bred only if they met the criteria. Also, European police dog agencies are internationally renowned.
Cost
Most departments do not include canines into their budget, thus the public and corporate donations help with the purchase of the canine. Donations may also be solicited to pay for the canines training, training equipment, food and vet bills. Canines are usually not included into the department's budget, as the K-9 until is considered a specialty unit and are not integral to any one department. Since most canines are still imported from Europe they can cost around $8 thousand. This is no small investment.
Why Have a K-9 Unit?
Dogs have an impressive sense of smell. Their nose is approximately 50 times more sensitive than our noses. A dog's nose can detect drugs, weapons, explosives and criminals. When in a pursuit the dog is able to flee after the criminal with more agility and swiftness.
When They Retire
Most often the city where the police department is located will sell the dog to its handler for one dollar. The sales transaction is to release the city of liability. Once the canine is purchased they are no longer departmental property. The dog is then able to enjoy its retirement with its long-time companion.