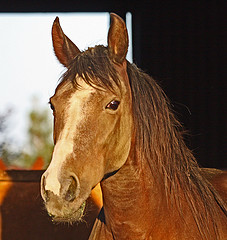 If you love horses and you love reading, or you know someone else who does, you might want to check out the following books:
1) For a classic: Black Beautyby Anna Sewell is a story set in turn-of-the century London with a timeless message.
2) For a coming of age story: My Friend Flicka by Mary O'Hara. A spirited filly named Flicka enters the life of a dream-filled young boy.
3) For non-fiction: Seabiscuit by Laura Hillenbrand. Racehorse Seabiscuit rose to the top unexpectedly in 1938. Read about the horse and the men who influenced this fortune.
Ideas/synopses for this list courtesy of Goodreads.com.
And, of course, there are plenty more! Please leave a comment if you have a horse book recommendation to share!