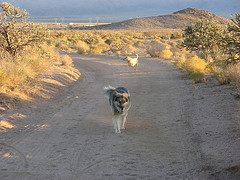 Last week we did a post about the various jobs you could hold should you want to work with dogs. We promised we would go into more depth about some of the jobs so today we're going to share a bit more about being a dog groomer and dog boarding operator.
Dog Groomer Requirements and Earnings
Training from state licensed schools
Can become certified via National Dog Groomers Association of America
Approximately $19,690
Boarding Operator Responsibilities and Possible Requirements
Boarding
Feeding
Exercise
Grooming
Obedience classes
Pet supply sales
Joining the American Boarding Kennels Association
We think that the love of dogs should be the number one requirement for any job within the animal care industry. Let us know if you have ever worked in any of these fields!