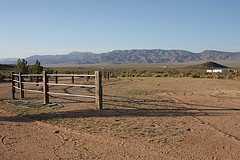 Although still in Spring temperatures are continuing to rise, perhaps getting us ready for summer. With hotter temperatures upon us we need to be aware of how hot a car can get when we take our four legged friends on a car ride.
Here's how hot the inside of a car can get:
Outside temperature 82 degrees —> 109 degrees
Outside temperature 87 degrees —> 115 degrees
Outside temperate 100 degrees —> 117 degrees
Here's some tips for hot summer days:
Leave your pet at home on hot summer days.
If including the pet on a car ride be sure to bring plenty of water.
Bring your pet only when a passenger is able to stay in the vehicle with the air conditioner on while you complete your errands.
Here's a great infographic to pass along to all your pet lover friends!