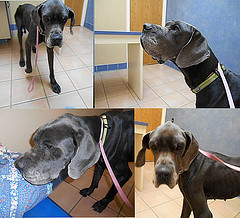 Have you ever wanted to work with dogs, but don't know exactly how? Here are some great professions to get into if you'd like to spend every day with canines:

Dog handler
Dog show judge
Kennel operator
AKC staff
Groomer
Trainer
Dog sitter or walker
Animal behaviorist
Vet
Pet supplies
K-9 Officer
Pet photographer
Animal Control Officer
Pet writer or illustrator
Pet rescue
There are many job opportunities awaiting those who wish to work with canines. Check back next Wednesday when we'll go into depth about a handful of these career opportunities.