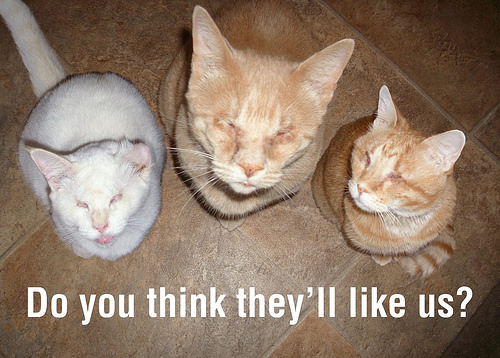 You and Fido have had a wonderful relationship. He doesn't earn money or do chores, you have to feed him his every meal, take him out multiple times day, exercise him, love him, play with him, groom him and keep him happy, but in return he gives you 100% unconditional love. This is a relationship that nobody is going to destroy.
While you understand this relationship perfectly, your new partner may not. It is important that you acknowledge this, and discuss it in the beginning. A few things that would probably be helpful are the following:
Ground rules: If you guys are more serious and living together, discuss your pet right away. Set up a schedule where you both take care of him and perhaps discuss the event that something serious would happen and what each of your responsibilities would be and come to a consensus long before it becomes a problem. Maybe buying pet insurance would not be a bad idea. Also, making sure that you agree on the house rules – can Fido be on the couch? The bed? These are things you both need to agree on.
Make them friends: Make sure that you give your partner and your pet time to bond together. Have your partner spend time with your dog or cat alone and give them time to develop a relationship of their own. Even after all this, your partner just may never love your four legged friend the same way you do, and you need to be okay with that. But they should be able to get along.
Consistency: Whatever agreements the two of you make or rules that are agreed upon need to be followed through with consistently to avoid fights. They're made so that when exceptional circumstances occur there is already a plan.
Keep in mind that even though Fido has been your best friend for years, he is new to your partner, so do not judge your partner too harshly for taking time to warm up. It's like introducing your partner to one of your human friends. Every friendship takes time to develop.