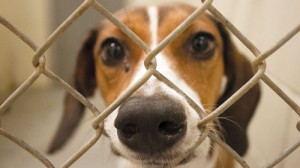 Ever wondered what it would take to give your local animal shelter a hand? Or thought about what skills you might need to lend a hand to your town's veterinary center? The answers are probably not as complicated as you might think. Organizations that take care of animals are usually willing to take all the help they can get for as long as they can get it. So if you're thinking about volunteering some of your free time to help animals in need, there's no reason to hesitate!
A quick call or visit to your local shelter is all it takes to let people know that you're interested in helping. Animal shelters are notoriously poorly funded, so whatever skills you might have, they can probably find a way to put you to work. If cleaning the cages and mopping the floor aren't really your things, then ask if the shelter's website needs a renovation (if you have the skills to back it up), or maybe they need help with transportation, or perhaps they need someone to help get their message out to more people – you get the idea. There's always a way to help.
If you're having trouble finding somewhere to volunteer your time in your local area, try volunteermatch.org, a website dedicated to bringing those who need help together with those who want to give it. Try searching for "pets" or "animals" to get started.
Animal lovers are one group of people who don't have to look very far for needy mouths to help feed or a cause to champion. The sooner you get started, the sooner a needy animal is cared for!