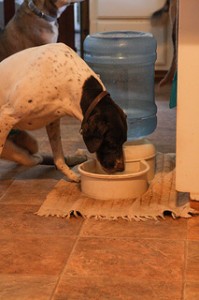 Tomorrow, February 23rd is National Dog Biscuit Day. Show your four-legged family member your appreciation with a homemade treat.
Here are some pros with going the homemade route:
Knowing exact ingredients without the worry of artificial ingredients
A cheaper alternative to store bought treats
Healthier teeth and fewer upset stomachs
Your four-legged family member will appreciate the thoughtfulness and accompanying benefits of a homemade treat. The icing on the cake will be your canine's anticipation as they are tantalized by the smells coming from the oven as their treats bake. So go ahead and browse Pinterest or your favorite search engine for some homemade recipes. They will be good enough for you to eat too!