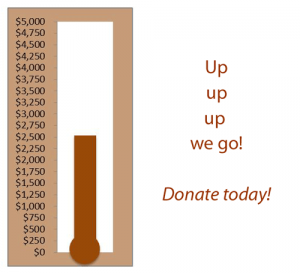 If you've been watching the front page, you've noticed that the Last Chance Ranch Sanctuary is currently holding a donation drive to get Our Gang through the summer months. Summer is always a tough time for the Ranch as donations typically slump until things start to cool off again during Fall and Winter.
However, things have just sparked to life again due to the generosity of a small group of donors who have agreed to match donated funds through August 31 up to a maximum of $5000. This is an extremely selfless act on their part, but we need to take advantage of it while we can. Our goal for the Summer Matching Funds Challenge is $5000, and we're almost halfway there right now, but with this new incentive, we're sure we can make it all the way with your help!
So please consider visiting the front page and making a donation for Our Gang. Any amount will be appreciated and will go towards making life better for our family of disadvantaged animals. Thank you for your support!