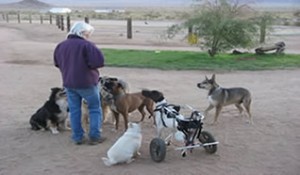 TIME Magazine wrote a short article on the Veterinary Pet Insurance's Top 10 Most Bizarre Dog and Cat Names of 2014. The article's contents were too cute not to share. Here's the list:
Dogs:
Peanut Wigglebutt
Sir Hog Knucklehead
Sasha Biggiepotamus Fierce
Otto Von Longdog
Zippity Do Dawg
Airbubble McMuffin
Hamburger Patty
Angus T Brackencrack
Mister Buddy Pickles
Waffle Dots
Cats:
Snuggles Butt Le Lee
Count Flufferton
Katy Purry
Walter Croncat
Joey Banana Pants
Felix Thunder Paws
Nuttykitty
Senor Meow
Sassy Brat Kat
Purrscilla
Do any of our followers have a name that could beat any of these?