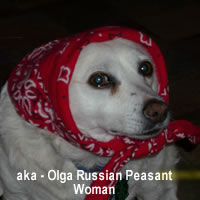 Continuing on from our discussion of the positive benefits that a relationship between child and pet can bring, we would like to bring your attention to another helpful resource: literature. Or more to the point, children's storybooks about the importance of helping disadvantaged animals. Maybe you can remember when you were a child and someone took the time to introduce you to a story that changed your way of thinking for the better. Or maybe you just want to do something now for your child or grandchild to foster a more giving spirit and promote a lifelong love of animals. Here are some good places to start:
Buddy Unchained (Sit! Stay! Read!)by Daisy Bix – Buddy is a dog who was abused by his former owner, but is now in the care of a more loving family. Demonstrates the value of compassion.
Stella and Tulip: A Home for Usby Willa Gold – Stella and Tulip are Dachshunds in need of a helping hand after they wander off and become lost. Teaches about kindness and charity.
Shiloh by Phyllis Reynolds Naylor – Shiloh is a beagle owned by a man with a hurtful disposition. He is helped by a young boy who sees the wrong in letting the abuse continue. For slightly older kids.
Hopefully these suggestions will get you thinking about some of the stories from your own childhood that fostered a love of animals in you. Spread it around!